What are aromuli?
For seasoning dishes, for a special aroma in teas & drinks or simply as a healthy treat: If you enjoy 3 to 6 pieces of the flavoured globules several times a day, you will benefit from the simplest form of aromatherapy! An overview of all flavors can be found here.

Healthy sweets
aromuli© are birch sugar globules, which are flavoured with 100% natural essential oils of the highest quality.

Variety of flavours
aromuli® is available in a wide variety of varieties and flavours

made by hand
aromuli® are lovingly flavoured & packaged by hand for you

100% vegan
aromuli® are purely plant-based foods
Currently popular products
CLEVER PEARLS - for the inner Einstein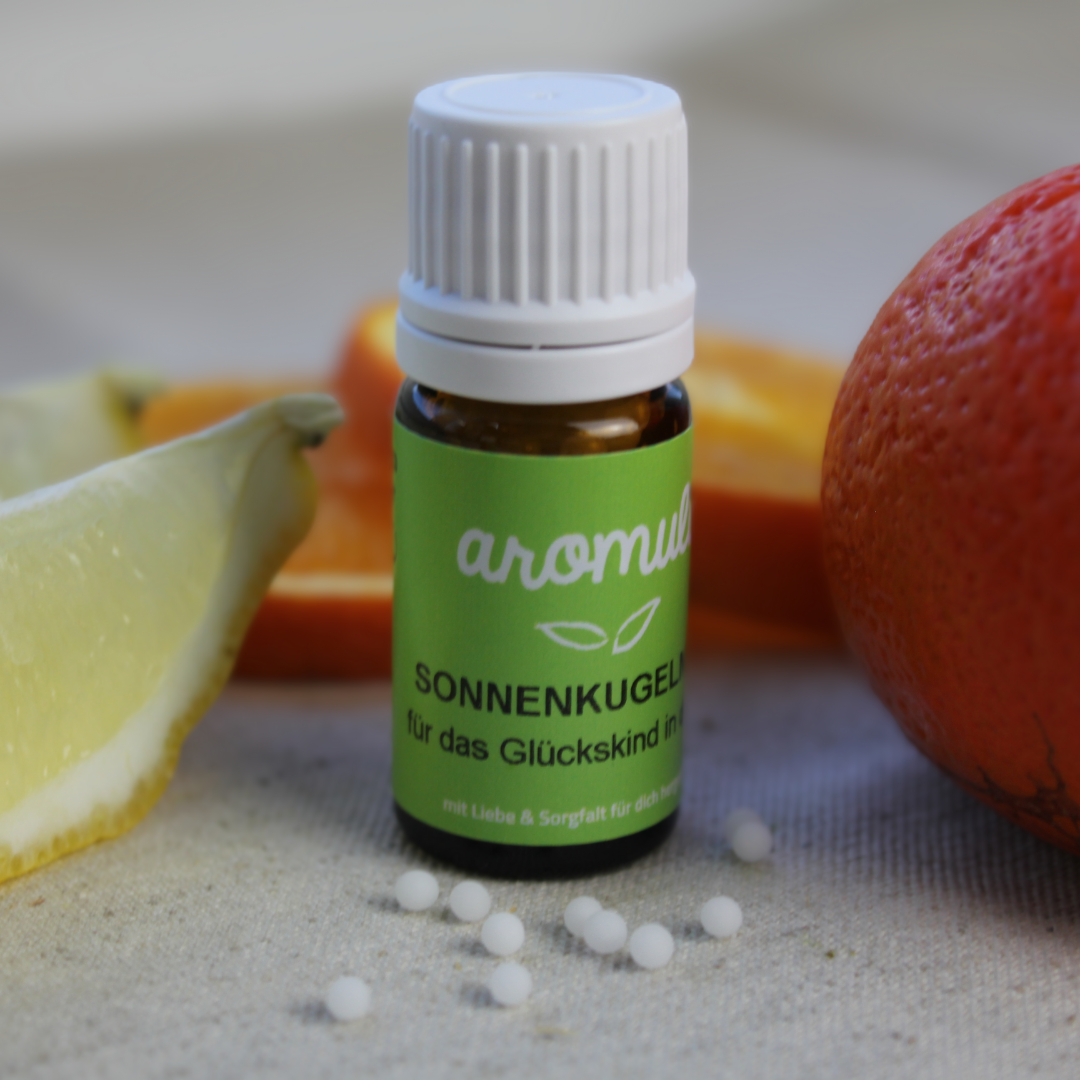 SUN PEARLS - feel like a lucky child
€ 11,- (instead of €13,-)
THYMULIS - for the defensive strength
aromuli® are not only available in the online shop, but also from our resellers throughout Europe. Who offers the simplest form of aromatherapy in their own shop can be found here…
aromuli® fans with their own shop or aroma practice are cordially invited to spread the simplest form of aromatherapy! It doesn't take much to become a reseller: Simply send us an email to office@aromainfo.at & we will send you the resale application. We look forward to welcoming you to the team!